Week one at Jensens boat yard – Burning and scraping paint back to wood  The flogging will continue until moral improves
Cracking along with Rebecca Smith , Jennifer Binkley, Cynthia M. Church, Claes, Mikial Denker, Stuart Piff and Antony – Right On !
2 weeks in at Jensens boat yard. Just when I thought we were ready for paint, a final scrape under the toe rail and the knife disappeared. On the bright side; we can fix it. The grinding will continue; no wimps, whiners or wankers.
week 3 at Jensens shipyard – All Hands on deck!
week 4 – the end is such a distant light way on down a dark tunnel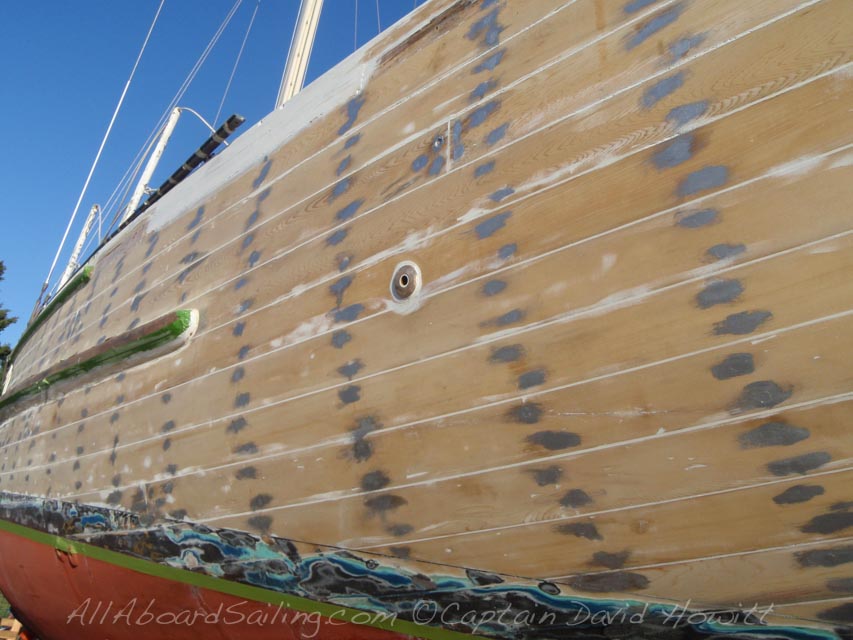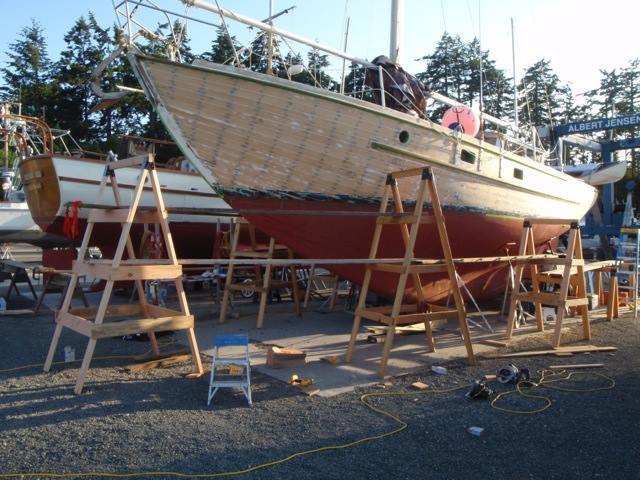 week 5 downwind to final at Jensens boatyard – thanks everyone